---
followed :-) mine is 'mikelikeme78'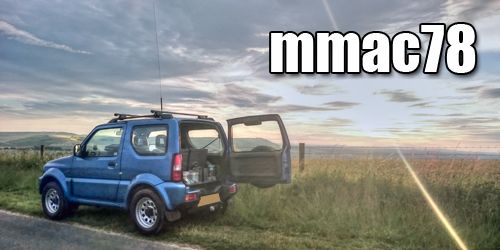 ---
that suzuki carry looks cool on sj chassis bet its a bit boaty to driver though
---
Can I have a tow

Posts: 332
Joined: Tue Jul 08, 2014 1:49 pm
Location: Halifax west Yorkshire
Already following. I'm @mr_._d
---
Been on there for ages! mtbdean
2002 Jimny O2 Ragtop
Safari Snorkel, Freewheeling Hub Conversion
Diff Breathers, G/Box and T/Box Breathers, 2in Suspension Lift
HD Recovery Points and Winch Plate
Kuhmo KL71 MT / Goodyear Wrangler AT
Wessex 4X4 Reponse - WE411
wessex4x4response.org.uk
---
Got muddy boots

Posts: 6
Joined: Sat Dec 12, 2015 7:30 pm
Location: Hertfordshire
kierencrawford or #HertfordshireGreenlaners
(FIND US ON FACEBOOK) Hertfordshire Greenlaners
---
I spend far too much time on here

Posts: 3821
Joined: Tue Jan 12, 2010 12:12 pm
Location: London
"Sorry, this page isn't available.

The link you followed may be broken, or the page may have been removed. Go back to Instagram."
---
SCUK Computer Wizard

Posts: 6110
Joined: Mon Nov 08, 2010 2:28 pm
Location: Birkirkara, Malta
Contact:
Scottie "Penis" Green deleted it

Twiss

'93 Suzuki Samurai Sport 1.6 16v SU. Virtual lift, spring under, 31s
'93 Maruti Gypsy MG410

"If brute force doesn't fix your problem, you aren't using enough of it."
---
Wasn't it renamed to MadZuks?
2002 Jimny O2 Ragtop
Safari Snorkel, Freewheeling Hub Conversion
Diff Breathers, G/Box and T/Box Breathers, 2in Suspension Lift
HD Recovery Points and Winch Plate
Kuhmo KL71 MT / Goodyear Wrangler AT
Wessex 4X4 Reponse - WE411
wessex4x4response.org.uk
---
zook123 wrote:Wasn't it renamed to MadZuks?
Nope. I've turned off all my social media accounts including the Scuk ones.
---